It's almost Thanksgiving. Which means it's almost the holidays. Now, were I still a practicing Jew, I might reap the benefits of the 8 glorious days of Hannukah. I don't remember the full story of the oil and the lights and all that hullabaloo. But I do remember the 8 consecutive nights of gift receiving from my childhood. And I miss those days. As it stands now, holiday time doesn't signify much more than a few days off and an overload of wreaths in public places.
Well, I want to bring the gifts back. Friends, family, fans [and maybe Santa?]--please behold my holiday wish list...because a secular girl can still be a material girl.
Gifts to satisfy Yours Truly...or whoever's on your shopping list...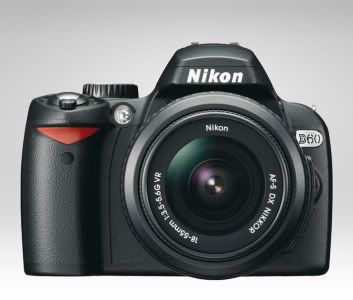 Perfect pictures.
You know how the pictures on this blog are often just a little bit off? The lighting seems poor or the resolution just plain sucks? That's because I'm shooting with a 3 year old point and shoot. Or worse yet--occasionally my flash-less Blackberry. The number one item on my wishlist this year? A
Nikon D60
.
Deliver it raw.
I want to be healthy. I do, I do, I do. But my dinners usually consist of boxed foods and flavor packets. Santa Monica's
Rawvolution
has just the solution for my cooking woes:
The Box
. Weekly delivered meals include 'Nut Loaf with BBQ Sauce' and a 'Mock Turkey Sandwich.' And yes, those do sound good to me.
Enlighten me.
Reading
Vanity Fair
makes me feel one step closer to the well-dressed, well-read and well-cultured. Cause if you can't beat 'em...and you can't join 'em...read about 'em. A
subscription
would offer me 12 months of highfalutin culture via VF's glossy pages.
Sophisticated patterns.
Plaid is in this season...again. But looking like a hipster in an oversized plaid button down is not for me. Instead, I'd rather don
Topshop's super cute Dress Coat
and fill both my trend quotient and my desperate need for warmer garments.
Delicate drinking.
Is anything cuter than drinking out of animal shaped glassware. No. Decidedly, no. These
Animal Head Shot Glasses at MollaSpace
are just the thing to get your friends completely wasted in absolute style and grace.*
* The 'grace' part only applies until words start slurring.
Affordable art.
I am out of room on the walls of my studio and I am also--I'll admit it--out of money in the bank for new art.
Blood is the New Black
offers affordable pieces from your favorite artists. They also kill two birds with one stylish stone. The pieces are wearable tee shirts, you lucky art fans. I like
this tee
by one of my fave LA artistas,
Kime Buzzelli
.
Responsible reading.
Author Jonathan Safran Foer (
Everything is Illuminated
) has tackled new subject matter with
Eating Animals
, a chronicling of his year investigation into meat eating. I'm already a vegeterian, yes. But I'm always in need of new fodder for the veg fire.
Do good.
While I don't agree with the 'give at the holidays' mentality--I don't think generosity should be limited to Jesus' birthday--I can't argue with giving. And I encourage you to give the gift of giving to your pals.
JustGive.org
and
Kiva.org
are two great organizations that help do the good work for you.
N.B. - Hannukah begins at sundown on December 11th this year. And since I'm closer to Jewish than anything else, you better hit those stores soon my friends. Or, in light of my secular stance, I suppose I can accept your gifts at any point.